André Butzer
Press Releases, Letters, Conversations, Texts, Poems, 1999-2017
For this divertingly profound or profoundly diverting volume, editor Alexander Linn has gathered an abundant selection of press releases, letters, interviews and conversations, prose, and poetry by painter André Butzer. Born in Stuttgart in 1973, he was co-founder of Academy Isotrop in Hamburg in the mid-nineties, and rose to become one of the internationally most influential as well as controversial painters after 2000.
The texts span the years from 1999 to 2017 and have been, in most cases, long out of print or difficult to reach. Brought together for the first time, Butzer's writings form a concise account of his artistic thinking. The book offers thus an intimate and personal insight into his painterly formation and practice, particularly its relation to 20th century mass culture, to the history of painting, to poetry, or to »the regular utopia, what else« – making it an invaluable source of reference for both the scholarly and the passionate reader.
Editor: Alexander Linn
Design: Book Book Berlin
Language: German/English/French
Details: Paperback, 19.5 x 14.5 cm, 192 Pages
ISBN 978-3-903153-82-0
EUR 15,00 plus shipment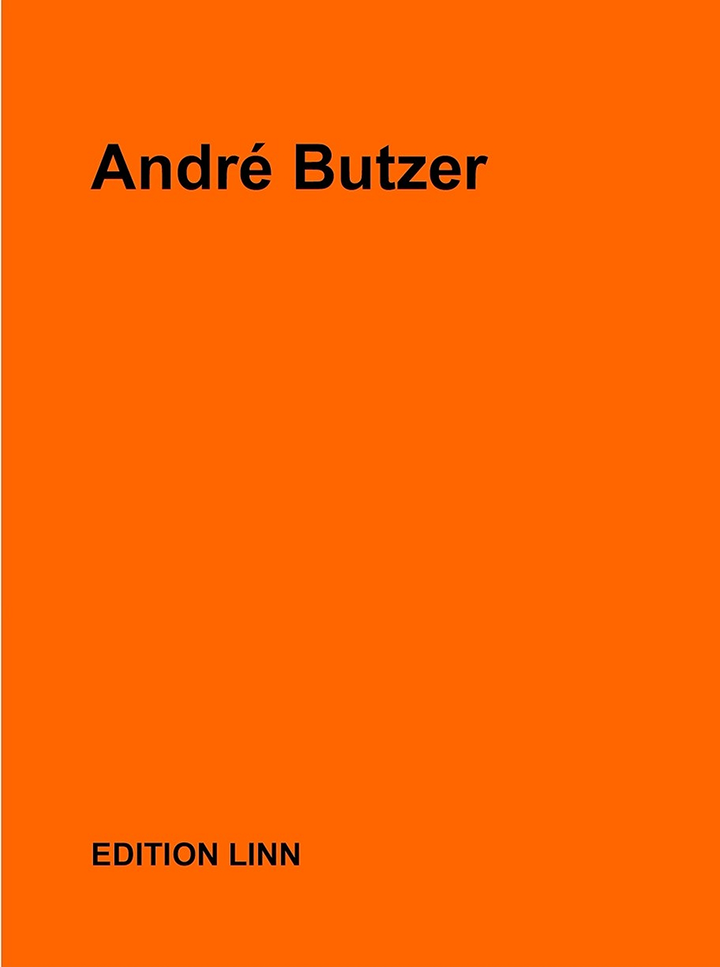 André Butzer
Sieben Zeichnungen o.T., 2017
Released in only 400 copies, this artist's book depicts seven colorful drawings made in 2017, shown in their original size.
Editor: Alexander Linn
Design: Studio Martin Steiner
Details: Staple binding, 25 x 30 cm, 16 pages, illustrations in color.
sold out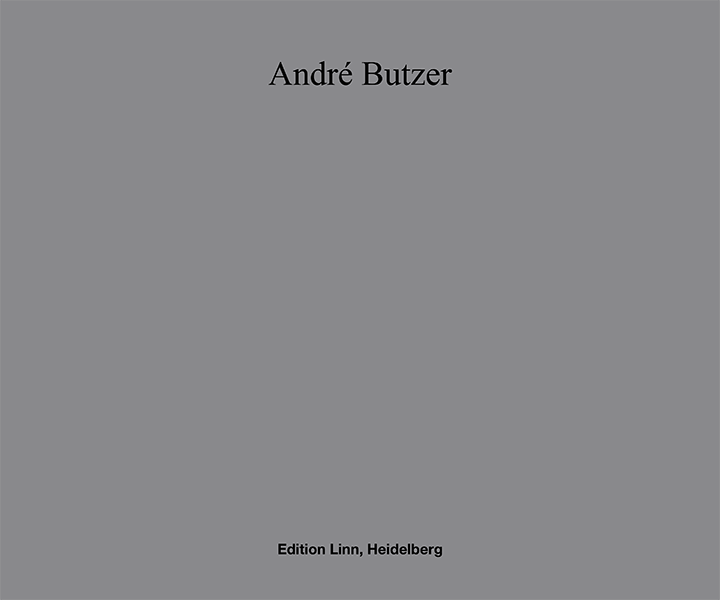 Lena Tilk
Malerei im Spannungsfeld widerstreitender Begrifflichkeit und die kategoriale Ausweitung von Bildsein.
André Butzers N-Bilder
Editior: Alexander Linn
Text: Lena Tilk
Design: Studio Martin Steiner
Language: German
Details: Paperback, 20 x 15 cm, 104 Seiten, 11 illustrations in b/w.
ISBN: 978-3-903269-08-8
EUR 12,00 plus shipment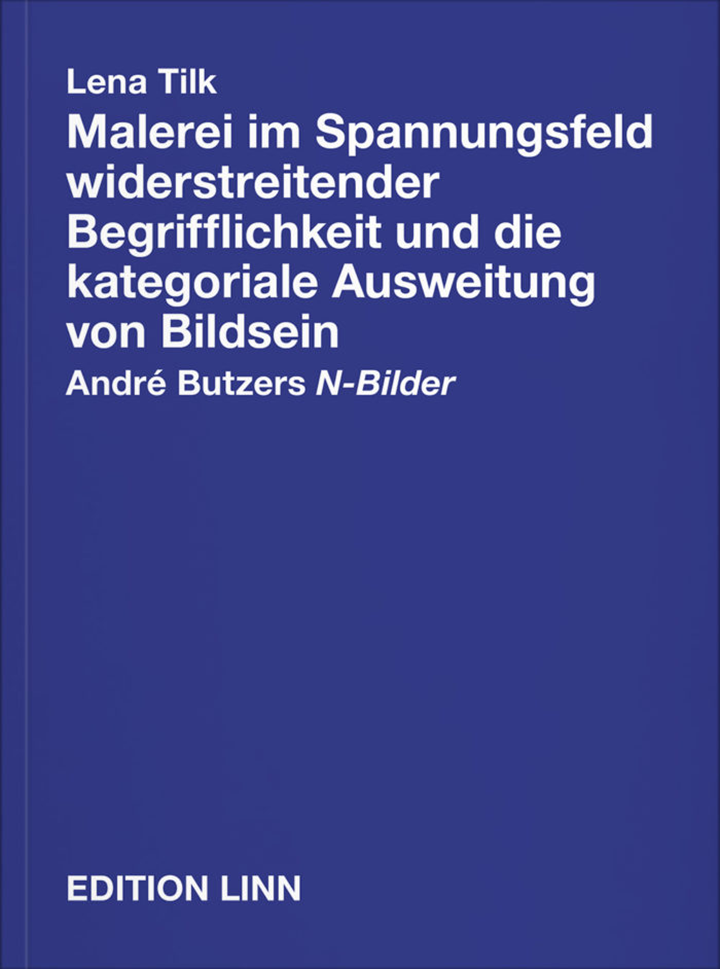 André Butzer
Hölderlin Apotheke usw., 2020 - Poster
Edited by Alexander Linn and designed by Studio Martin Steiner on the occasion of the 250th birthday of Friedrich Hölderlin and the reopening of the Hölderlin Tower Tübingen. Heartfelt gratitude to Sandra Potsch and the André Butzer, Archive.
Double sided, Edition of 500. Size 84 x 59,4 cm, folded to 42 x 29,7 cm.
sold out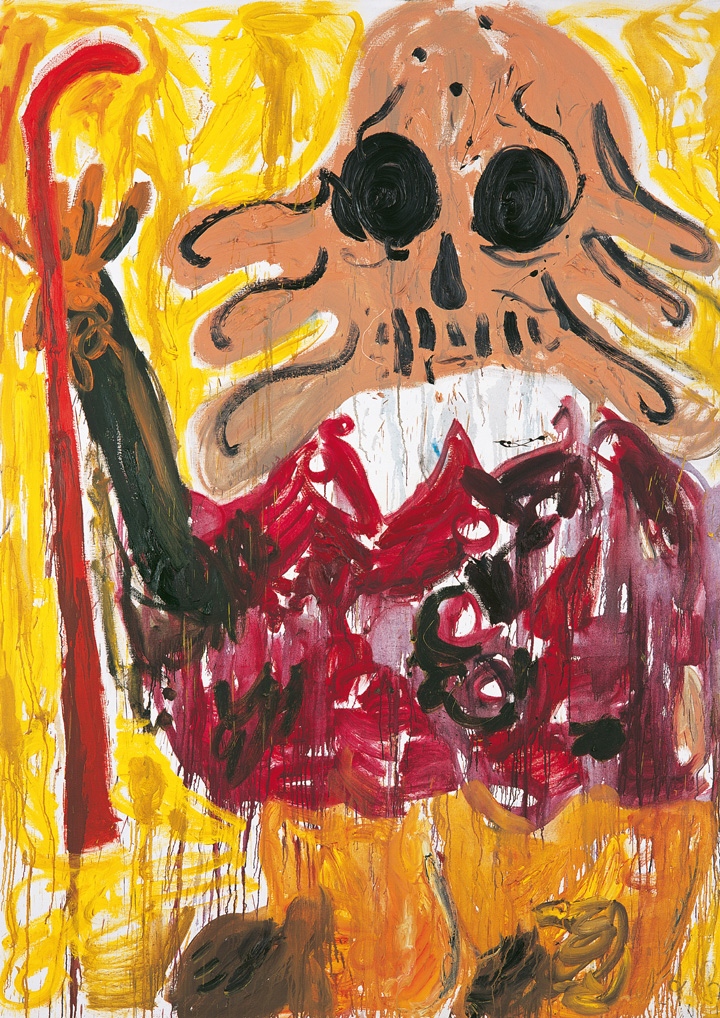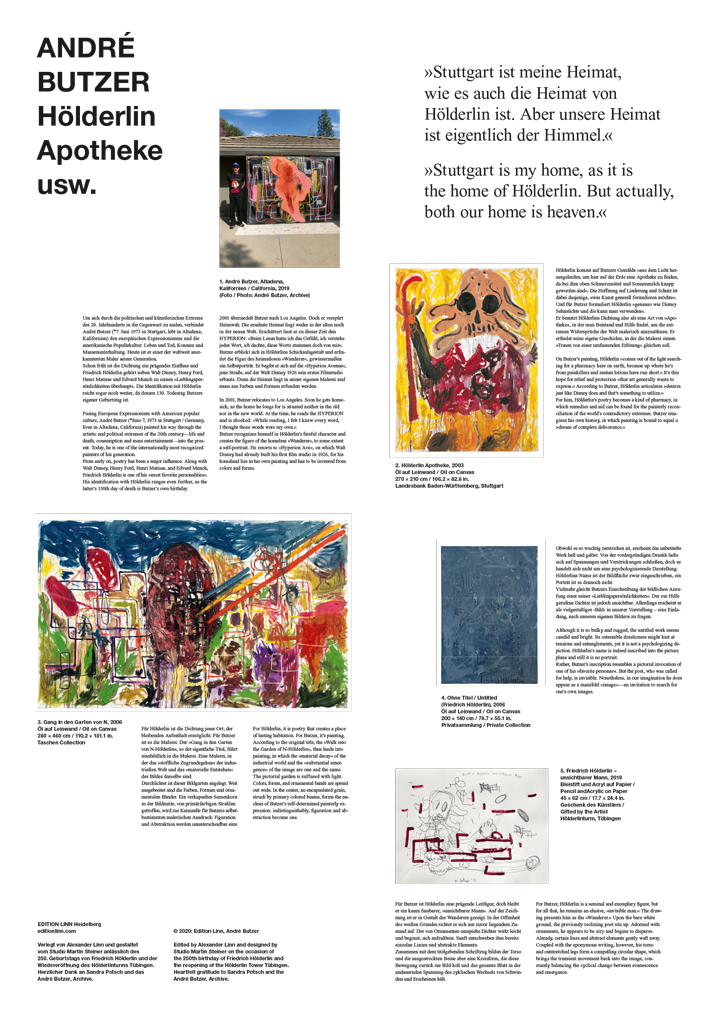 André Butzer
Press Releases, Letters, Conversations, Texts, Poems, 1994–2020
Volume 2
With more than twice as much pages, even rarer sources and an urging immediacy, the second volume of André Butzer's collected writings, thus surely, is double the fun.
Due 20+ conversations, let alone over 200 poems, the book offers personal access right into the middle of his unique artistic thinking, illuminating both his practice as well as his biography. Suitable for enthusiasts and experts alike.
 
Editor: Alexander Linn
Texts: André Butzer
Conversations: Noor Brara, Melanie Franke, Sarah Lasalle, Frank-Thorsten Moll, Philippe Pourhashemi, Eliza Reichel, David Schutter, Michael Slenske, Lena Tilk, Lily Wang, Sebastian Wehlings, Josef Zekoff and many more
Design: Studio Martin Steiner
Language: German/English/French
Details: Paperback, 19.5 x 14.5 cm, 464 pages, numerous ills.
ISBN 978-3-903796-61-4
EUR 32,00 plus shipment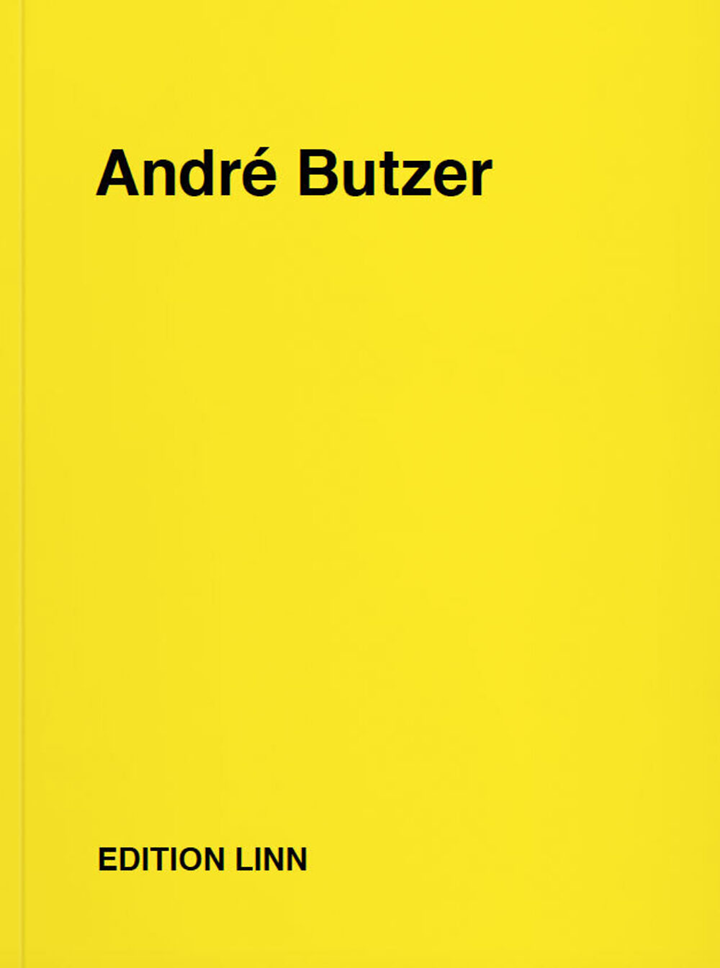 André Butzer
Press Releases, Letters, Conversations, Texts, Poems Volume 3: 1999–2021
All good things come in threes and so do André Butzer's collected writings. The third volume is elegantly sharp and poignant. Editor Alexander Linn continues to explore the unique fictitious universe, Butzer calls »NASAHEIM«. Boldly touching on the latter's own work and biography, art history as well as music in numerous letters, in-depth conversations and poems. Guided by the simple question: What is real?, Butzer searches for »the actual location of painting, the space in-between. It's a very esoteric but easy to understand conception of truth.«
Editor: Alexander Linn / Edition Linn
Text: André Butzer
Conversations: Madeline Bergstrom, Jayme Burtis, Sarah Freeman, Peter Ibsen, Christian Malycha, John Newsom, Richard Pallardy among others
Design: Studio Martin Steiner
Language: German/English/French
Details: Paperback, 19.5 x 14.5 cm, 144 pages, numerous ills.
Publication date: 11/2021
ISBN: 978-3-903572-58-4
EUR 12,00 plus shipment